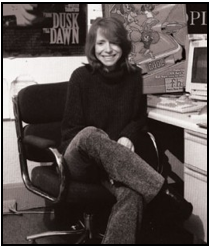 "Creative Writing Workshop" at Timegate Con in Atlanta Georgia May 28, 2011 led by Author-screenwriter, Diana Botsford.
Diana's theatrical credits include visual effects directing and supervision for a wide variety of films, including Nightmare of Elm Street VI, From Disk Til Dawn, Terminator 2 and many indie films. As the head of the Screenwriting Program at Missouri State University, her recently completed written work includes the SF novel, Critical Past, and the comic book series, The Fracture.

The workshop helps writers learn more about the writing process. Each year Diana provides helpful critique to those who submit a one page proposal for a TV series, a film, novel, or web series online. For writing proposals, Diana recommends double spacing, use the courier new font, and write with a sense of pacing, pattern, and rhythm. She explains how writer's should use a short and concise elevator pitch with agent or others who might be interested in learning about the project. The written piece has three main sections, reaction, dilemma, and decision. One of the writing tricks is that 9 out of 10 times "had" isn't needed. Stay focused on the purpose of each scene by showing the characters moving forward with each word. "Less is More" and implied writing is key. Every story needs two pinch points per act.
During the critique, Diana asked four questions about the main characters. What is the best thing and the worst thing that can happen to the character and what internal and external dilemma is the character going through.


Diana recommended these tools to assist writers: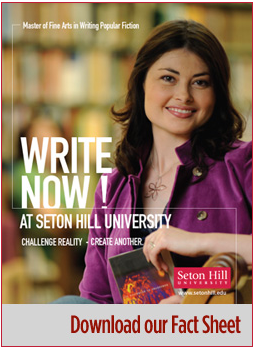 Seton Hill University Writing Popular Fiction (MFA program:
Is one of the only programs in the country that teaches writers to create - and market - fiction that sells.
WWP is similar to Power Writer but simplified. On the left was the outlining interface, which was composed of Acts/Chapters/Scenes. For the writing purist it has a place for detailed character profiles, notecards, all that details to writing effectively. It's a small program, and it starts and runs fairly quick.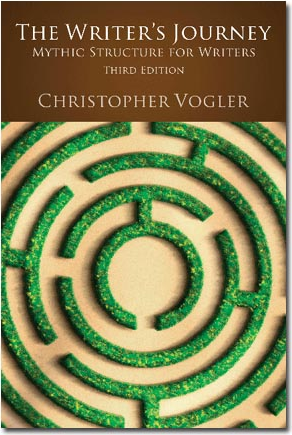 Mythic Structure For Writers popular screenwriting textbook by writer Christopher Vogler, focusing on the theory that most stories can be boiled down to a series of narrative structures and character archetypes, described through mythological allegory.
Diana's Recommendations for Ligitimate Screen Play Competitions:
Winning screenplay competitions is a very positive boost to the ego, but in the end that takes second position to the primary purpose: the EXPOSURE you deserve for winning. If done right, the competition is judging you on your talent from a level playing field. There's a ton of competitions out there – the trick is finding the right ones or, to be blunt, finding competitions which aren't a scam. With that in mind, here's a cherry-picked list I've built up over the past few years. While there's certainly hundreds more out there, this Baker's Dozen represents legitimate competitions with definite endgame value.
Click for Details -->
Diana Botsford Writer's Shop
<--